Pressure = Force/Surface Area
Therefore hydraulic pressure is the force per unit area exerted by a fluid on the surface within the container.
For the demonstration of this relationship, Sphaera's interactive instructor-led hydraulics CBT products are simple yet effective. Buttons on screen provide the instructor with full control over the amount of force applied whilst pressure and force are clearly indicated numerically and through use of colour.
For clear comparison of the effect of forces on different surface areas, pistons of different sizes are available.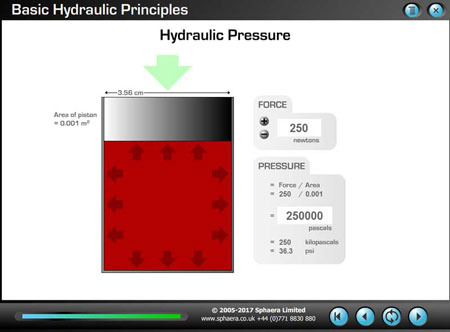 The relationship between hydraulic pressure and force.