At the top of their stroke, the pistons move over the inlet port and draw in fluid at low pressure. The fluid is then carried round and expelled through the outlet port at high pressure as the swash plate drives the piston into the cylinder.
To demonstrate this principle, Sphaera's interactive hydraulic swash plate pump features 8 revolving cylinders that provide a clear indication of hydraulic pressure and flow.
Operation can be viewed at fast or slow speed.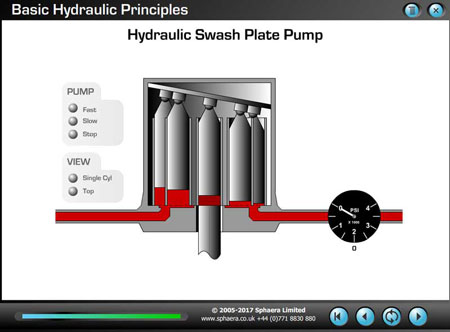 A constant displacement hydraulic swash plate pump.