Using 3D interactive models, users can identify the location of key engine components.
Clear schematic diagrams allow the engine to be built-up in a series of easy to understand steps and allow the user to observe the flow of air through the 4 phases of the working cycle - induction, compression, combustion and exhaust.
For interactive training to demonstrate gas turbine engine performance see:
For more information on the working cycle of piston engines (which follow a similar working cycle to that of a gas turbine engine) see: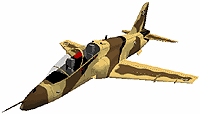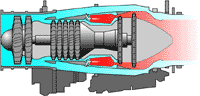 The Adour turbofan engine provides propulsion for the many variations of Hawk.