In a hydraulic braking system, the slave pistons have a larger area than the master cylinder. Force applied to the master cylinder is multiplied as the fluid exerts the resultant pressure on a greater surface area.
To demonstrate the operation of a simple hydraulic braking system, Sphaera's interactive classroom training aid is simple yet effective.
Buttons on screen provide the instructor with full control over the amount of force applied whilst pressure and force are clearly indicated through use of colour.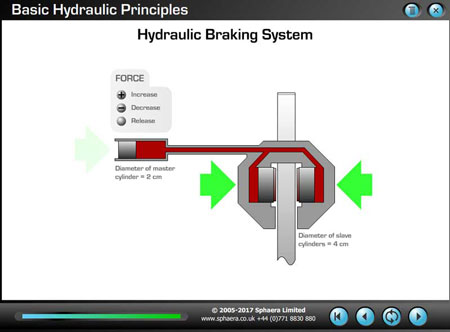 A simple interactive hydraulic braking system.