eLearning | Computer Based Training | Systems Simulation

eLearning | Computer Based Training | Systems Simulation
Aircraft Electrical Systems
Sphaera creates interactive CBT courseware for truly engaging classroom tutorials covering aircraft electrical systems for both commercial passenger aircraft and also military aircraft.
All electrical components can be made interactive and circuits can be provided with automatic signal tracing if required.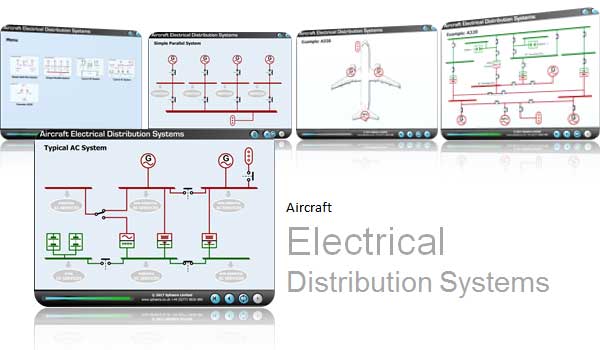 This package of electrical distribution systems is available off-the-shelf and includes split-bus, parallel, typical DC and typical AC systems as well as an example system from the Airbus A320.
Electrical systems can be built-up as a series of easy to understand steps, allowing the instructor to clearly explain the functions of each component as they are introduced.
To aid the students' understanding, components such as busbars, switches, relays, generators, circuit breakers, inverters and TRUs are all interactive (and can be operated by clicking with the mouse).
The video below demonstrates the CBT being used to deliver a 5-minute example lesson on the A320 electrical system:
If you wish to use any of our CBT within your training school, or require any bespoke electrical systems to be created or simulated, simply contact us!