eLearning | Computer Based Training | Systems Simulation

eLearning | Computer Based Training | Systems Simulation
Moodle
Moodle is a popular LMS (Learning Management System) that enables schools or training establishments to easily create effective online elearning or blended learning.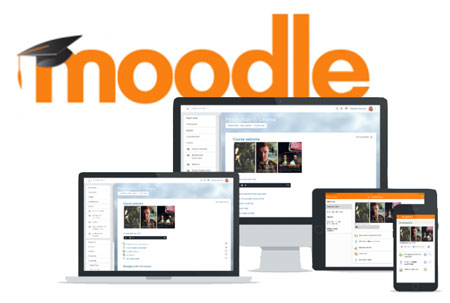 Moodle is an open source learning management system released in 2002 and now serving more than 147 million users via almost 100 million websites!
Learning and training establishments use it as their platform to deliver either fully online courses or as a means to support classroom instruction (blended learning). The material can be delivered in a variety of formats such as HTML5 and SCORM packages but also in simple formats like web pages, electronic documents, videos, quizzes and much more.
As well as delivering course material many users love to use the activity modules (such as forums, databases and wikis) to build richly collaborative communities around the subject matter.
We can set up and host your Moodle installation for you and create engaging, interactive content using the latest HTML5 techniques to ensure perfect experiences on all devices (desktop, laptop, tablet of mobile).
If you need us to set up a Moodle system or develop Moodle content then simply contact us!