eLearning | Computer Based Training | Systems Simulation

eLearning | Computer Based Training | Systems Simulation
VOR
VOR (or VHF omni-directional radio range) beacons are used to marked out many of the world's airways and provide terminal approach aids.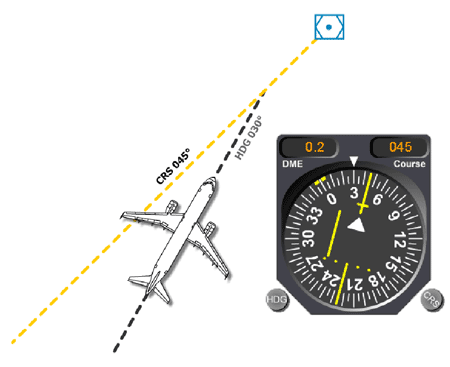 Information on bearing, heading, course and deviation can be presented to the pilot in many different forms and an understanding of these displays is essential for the correct performance of navigation procedures. VOR beacons are often integrated with DME (Distance Measuring Equipment) providing range information.
VOR Trainer is a user friendly, 'click-and-go' application that enables the students to really understand VOR and quickly gain familiarisation with various forms of VOR or ADF display.
Pilots can then go on to extend beyond VFR flying by practising and perfecting their homing, radial tracking and holding patterns around VOR or non-directional beacons.
If you want to try before you buy, an evaluation version of VORTex (the single-user version) is available for download by clicking here.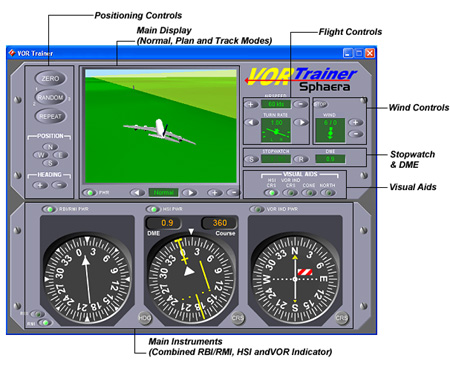 With real-time 3D visualisation of the aircraft and VOR information, students can enhance their understanding of the relationships between the VOR information and the various forms of display on the RBI, RMI, HSI and VOR Indicator.
Instant positioning controls allow pilots to repeatedly perform and perfect various instrument patterns around VOR beacons.
Sector 1 procedure (parallel entry)
Sector 2 procedure (offset entry
Sector 3 procedure (direct entry)
The central display can be turned OFF or set to one of 3 modes, including Track mode to display the track of the aircraft so you can check how well you did after flying a holding pattern around a VOR beacon.
By using the wind controls, student pilots can observe the effect of wind on heading and timings and practise how to compensate for it.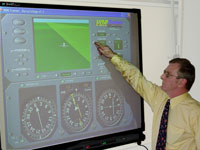 VOR Trainer is used by pilot training schools and aerospace maintenance training colleges around the world.
Here, we see it in use via a SMART Board within the ICAT (International Centre for Aerospace Training), South Wales, UK.
Single User Version
The single user Windows version (VORTex) is available for £25 (GBP) and can be purchased via PayPal and downloaded here: