eLearning | Computer Based Training | Systems Simulation

eLearning | Computer Based Training | Systems Simulation
Hawk 100 and 200
The Hawk 100 and 200 Series is an extremely successful group of export version aircraft now in use with air forces in many countries including UAE, Oman, Malaysia, Indonesia, Canada and Australia.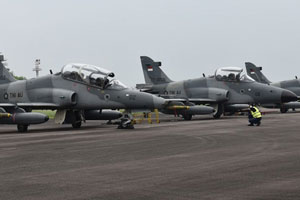 The Hawk 109 is in use as an advanced two-seat trainer and light attack aricraft.
The Adour Mk 871 engine produces 6,030 lbst and the wing has 5 underwing weapons stations and 2 wingtip stations. Within the cockpit are HOTAS (hands on throttle and stick) controls and an MPD (multi purpose display).
The single-seat Hawk 209 is a lightweight fighter and ground attack aircraft.
The single-seat layout has allowed space within the nose for the installation of a radar system with air-to-air and air-to-ground modes.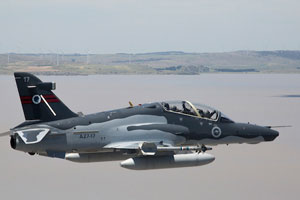 The Hawk 127 LIF is in use in with the Royal Australian Air Force as a lead-in fighter (LIF).
The aircraft features an advanced cockpit layout based on the F-18 with HOTAS (hands on throttle and stick) controls and 3 MFDs (multi function displays).
BAE Systems won the contract to supply the RAF with a new aircraft to replace the Hawk Mk T.Mk 1A.
The Hawk Mk 128 AJT (Advanced Jet Trainer), known as the T2 is now used within the final phase of training for fast-jet pilots within the UK MFTS (Military Flying Training System). Featuring new avionics that include onboard sensors and weapon simulation, instructors on the ground are able to add simulated targets to the aircraft's HUD (Head Up Display). The single Adour Mk 951 engine features Full Authority Digital Engine Control (FADEC) to reduce maintenance costs.
Sphaera's training designers have successfully delivered on-the-job training (OJT) and classroom instruction on the Hawk 102. This included involvement in setting-up and running the Hawk Technical Training School in Dubai for the UAE Air Force.
Our training solutions are designed by instructors and developers with many years of Hawk export version experience that includes:
Design of interactive CBT courseware for aircrew and groundcrew for Mk 102, 109, 209 and 127 LIF.
Design of virtual weapons system (emulation) for the Hawk Mk 109.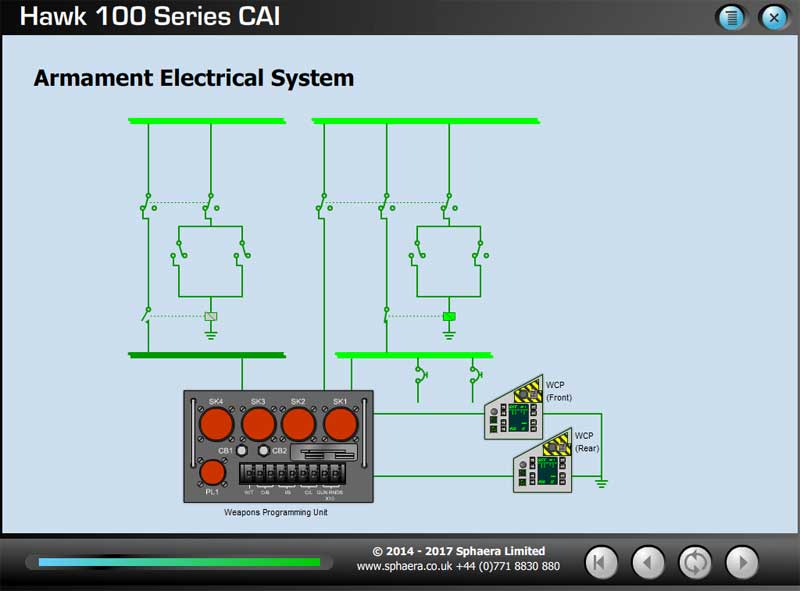 Our interactive training solutions can feature interactive 3D models, control panels and schematic diagrams.
Interactive 3D models enable users to identify the location of key system components and access panels.
Using interactive control panels users can learn about the controls and practise associated flight management or maintenance procedures.
System diagrams (for main systems such as hydraulics, electrics, fuel, engine or weapons control) can be built up using a series of easy to understand steps, enabling users to learn about each component. Then, when the system is complete, users can set up the system conditions and view the operation under those conditions.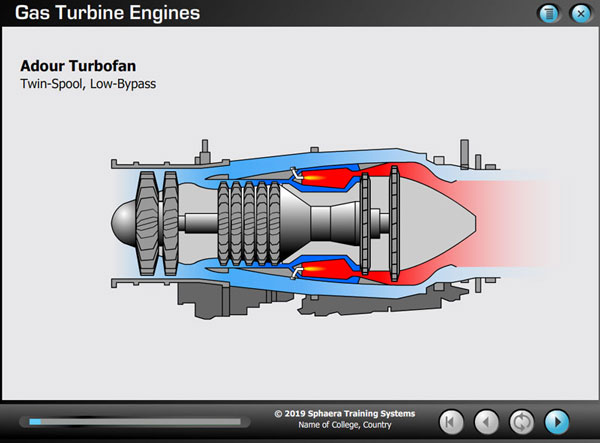 We also have a large set of clear schematic images for the Adour turbofan and other assemblies, which can be used to quickly create bespoke training material to match your specific training requirements.